Menopause and Osteoporosis Awareness Campaign – 2023

TMH foundation at Tanvir Hospital organized a campaign on Menopause and Osteoporosis throughout the October month. Since October 18th is considered as World Menopause Day and October 20th as World's Osteoporosis Day, an awareness campaign was run throughout the October month on Menopause and Osteoporosis. During this campaign, we encouraged a greater number of medical diagnoses by offering 50% off on the Body composition, DXA and Gynaec scans. More than 80 patients underwent the scans throughout the month. Also, these patients were given free consultation and counselling by Dr. Meeta Singh on specific dates during the October month.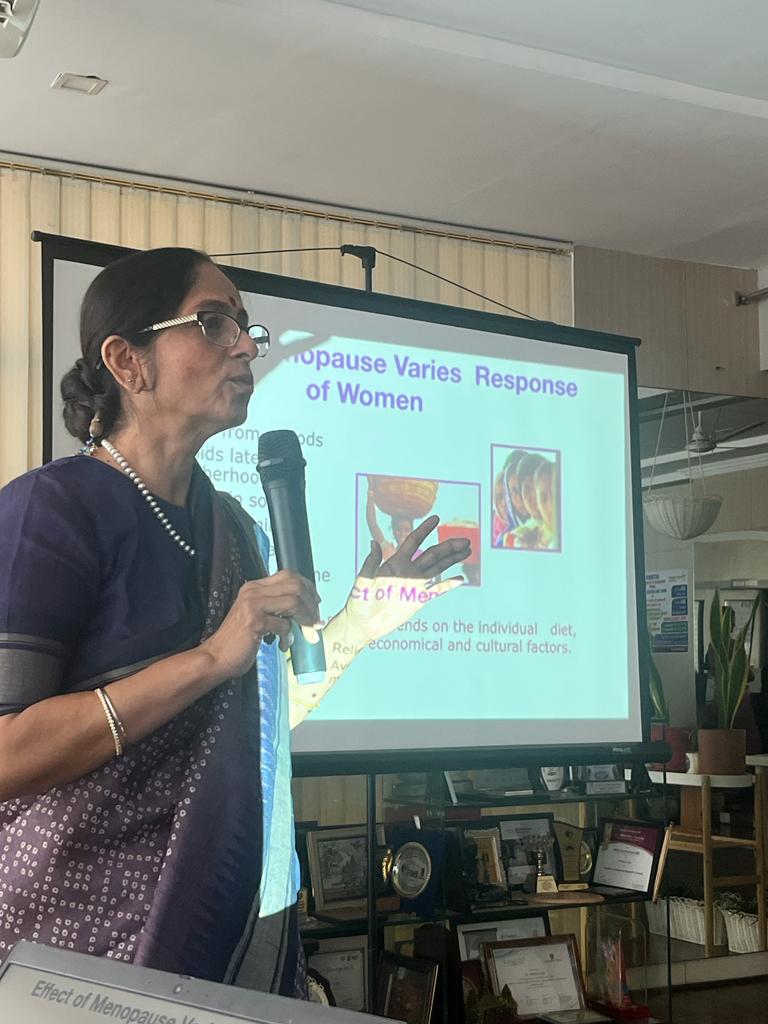 Menopause and Osteoporosis awareness public forum was organized on 28th October 2023 at Tanvir Hospital. More than 60 patients attended this session. Dr. Naunihal Singh & Dr. Nikhil, were invited as chief guest of the event. Dr. Meeta, Dr. Akanshi, Dr. Wajahat along with the chief guests were on hand to open the event, starting with lighting of the lamp.
Dr Nikhil a renowned Cardiologist presented a session on how the menstrual health of women affect the cardiovascular condition of one's body. He explained in depth the step-by-step approach for a better cardiovascular health in women. This presentation was full of awareness and learning for a better living.
This was followed by Dr. Syeda, a nutritionist who spoke on the importance of proper diet and also shared detailed tips on the nutritive foods to be consumed by this age group. Dr. Shaheen, a physiotherapist presented a session on the physiotherapy tips on self-care and dos and don'ts during menopause & prevention and care of Osteoporosis. Also, she gave important tips on fall prevention, posturing and exercise regime. She also organized few fitness fun games for the patients. Dr. Singh and Dr. Meeta presented the awards for the best BMI and fun fitness games winners.
A very informative session was presented by Dr Meeta Singh sharing her vast knowledge on Menopause and Osteoporosis. Symptoms, prevention and treatment required were explained in depth by her to create awareness for a better and healthy lifestyle.
Finally, the event was concluded by queries session, inspirational stories were shared that provided motivation and reassurance to the affected participants. Feedback from the participants reflected their satisfaction on getting knowledge and awareness in the program. They also shared their experiences and trust with the doctors.